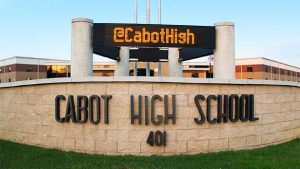 From highly rated schools to a modern water park/community center to top-notch medical care, Cabot offers the amenities that make small-city living attractive. One of the most sought out districts in Arkansas, Cabot Public Schools creates opportunities for academic and personal success, along with competitive sports programs. The city's parks system includes a senior citizens' center and a community center and water park, as well as numerous neighborhood parks and sports complexes.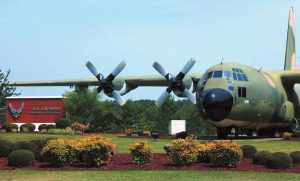 Within an hour's drive, several state parks offer hiking, camping, swimming and fishing, and numerous private lands suitable for fishing and hunting.
ASU-Beebe offers degrees and certificates such as Associate Degrees, Technical Certificates, and Certificates of Proficiency. The Associate Degree programs last for two years for full-time students. Programs include liberal arts and sciences, general studies and humanities, health professions, and business, management, and marketing.
Campuses for ASU-Beebe are located in Beebe, Heber Springs, Searcy, and the Little Rock Air Force Base and the university also offers online courses. Cabot has been blessed to have a wealth of health care services available – from general practice physicians to dentists, pediatrics, vision care, and many more.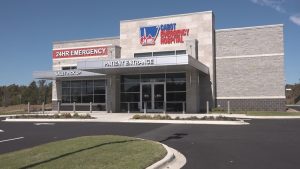 Cabot Emergency Hospital opened its doors this year and is the first micro-hospital in the state of Arkansas. Providing concierge-based emergency care, The hospital is open 24 hours a day, 7 days a week. Offering both inpatient and outpatients services, the facility features cutting-edge technology including bedside ultrasound, digital radiology, CT scan, MRI, and a comprehensive clinical lab.
For patients requiring additional care beyond the emergency room, the hospital offers suites for short-term stays with all the comforts and amenities of home.
Close by, Unity Health, formerly White Country Medical Center in Searcy, has long been providing quality medical care to Cabot and the surrounding area. The hospital operates many quick-care clinics in and around Cabot.
Unity health collaborates with the Mayo Clinic and is the first hospital in Arkansas to be accepted into the Mayo Clinic Network. This means that Unity Health can consult with the Mayo Clinic experts when appropriate with no additional cost to the patient.
Other nearby medical facilities are Baptist Medical Center in North Little Rock, St. Vincent Medical Center, and the University of Arkansas Medical Sciences Center in Little Rock.
Another excellent health organization close by is Arkansas Children's Hospital in Little Rock, the only pediatric medical center in Arkansas and is one of the largest hospitals in the United States. It is home to Arkansas' only Burn Center. Few cities in the state have so much to offer in the way of easily accessible healthcare as can be found in Cabot and the surrounding area.
Lonoke County continues to have a strong agricultural presence, and in addition to the traditional row crops and livestock, Pool Fisheries is known as the "Goldfish Capital of the World". If you got a goldfish anywhere in America in the past 10 years, Danny Pool figures, there is about an 80 percent chance it belonged to him first.
No, that is not a typo. Eighty percent. And yes, when we say anywhere, we mean anywhere: Phoenix, Key West, Bangor, Juneau, the pet store down on the corner, or a goldfish in a bag won by tossing a ping-pong ball into a bowl at the county fair.
With his brother Ronnie, Pool runs Pool Fisheries, just outside of Lonoke. There, on 1,150 acres of ponds cut into the cardboard-flat earth, the third-generation fish farmer rides herd over one of the largest goldfish ranches in the world, shipping, trucking and air-freighting between 3.5 million to 5 million tailfins per week depending on the season. Pool Fisheries is FedEx's largest customer in Arkansas, flying out 50,000 to 60,000 pounds of fish every week to cities in the West. They're the exclusive supplier to the more than 1,000 stores in the Petsmart chain, and — via wholesalers — they supply the vast majority of the fish found at big retailers like Walmart.
Along with our agricultural base, we are fortunate to have many manufacturers in Cabot and Lonoke County. Along with recruiting new industry, Cabot focuses on service and support to its existing industrial community with existing business visits and hope to begin a full Business, Retention, and Expansion program over the next several months.