Sarah Huckabee
(501) 682-2345
The Cabot Police Department is located in the lower floor of City Hall at 101 North Second Street. The Department now has an authorized strength of 45 sworn officers including the Chief of Police, Jackie Davis, and provides a wide range of protection and enforcement services.
The department has a community-oriented policing philosophy and provides around-the-clock patrols. Key programs and services include: Neighborhood Watch, School Resource and House Watch program.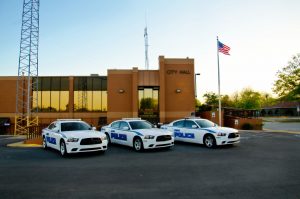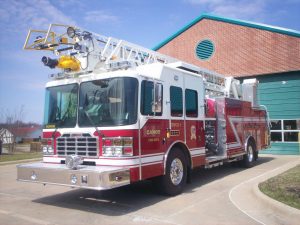 Cabot Fire Department is responsible for the prevention and suppression of fires within the City of Cabot, Arkansas with a resident population rapidly escalating past 26,000 people. The Insurance Services Office awarded the department a Public Protection Classification of 2/2X in 2016.  Additionally, we respond to rescue and medical emergencies in our city.
Our department operates from four staffed stations. Each station houses at least one fire engine and a host of other apparatus, vehicles, and equipment. The department currently has 40 full-time and 5 part-time firefighters. Our full-time firefighters are trained to a minimum certification of Firefighter II, Emergency Medical Technician-Basic, and Hazardous Materials-Operations. Part-time firefighters are trained to a minimum level of Firefighter I and First Responder.
The department has seen dramatic growth since its beginnings as a volunteer department turning career in 1994. As the needs of our community change, our operations continue to evolve and expand. We eagerly welcome the challenges of that growth and feed on the energy it provides. We are proud to present to you the professional and courageous people who make up one of the finest departments in Arkansas.
City:40 full-time and 5 part-time firefighters
Fire Stations: Four
ISO Class Rating: Class 2
Contact information:
Waste Management Solutions
100 Two Pine Drive
North Little Rock, AR 72117
https://www.wmsolutions.com/locations/details/id/171
Acceptable Materials
Non-Hazardous
Asbestos-Friable
Asbestos-Non-Friable
Auto Shredder Fluff
Biosolids
CERCLA Waste
Construction & Demolition Debris
Drum Management-Liquids
Drum Management-Solids
Industrial & Special Waste
Liquifix (Solidification Services)
Municipal Solid Waste
Yard Waste
Hazardous Waste Incinerator
Contact information:
Clean Harbors El Dorado LLC
309 American Circle
El Dorado, AR 71730
(870) 863-7173
Clean Harbors El Dorado incineration facility specializes in the treatment of hazardous wastes (RCRA regulated) and non-hazardous wastes by high temperature incineration. Clean Harbors Webite